Don't Mess with the Zohan at the New York Israel Com.vention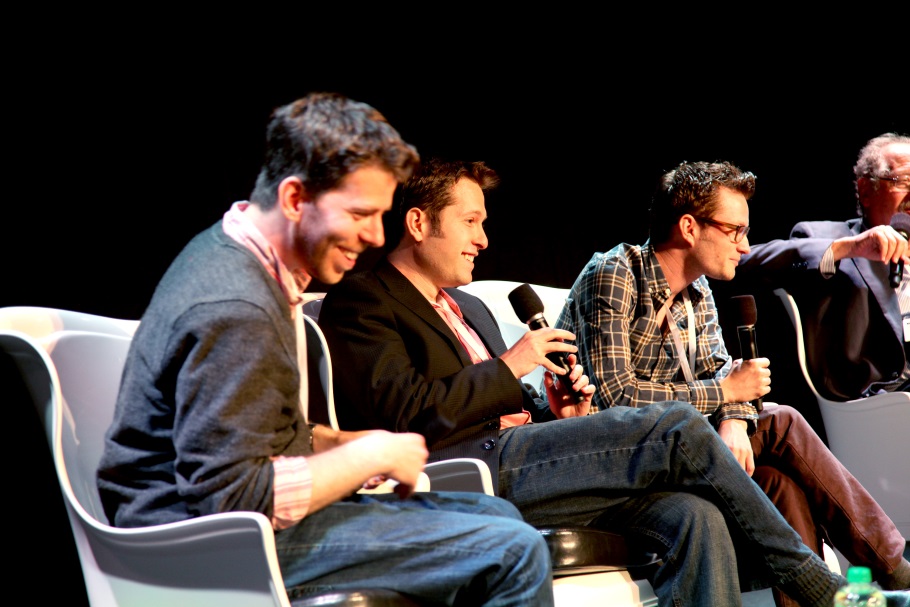 The other day I stopped by the New York Com.vention conference to participate in a panel.
The conference was an opportunity for the New York investment and business community to connect with Israeli entrepreneurs and business leaders.
The panel, titled "Silicon Wadi in Silicon Alley" was MC'd by the one and only Yossi Vardi, godfather of Israeli high tech. Insight ensured. Hilarity guaranteed. Lucky audience.
Yossi took the opportunity to put me, the representative American on the panel, on the spot:
Yossi Vardi: "Glassenberg! So what's it like as an American CEO working with Israelis?"
Sam Glassenberg: "…Working with Israelis?"
Under no circumstances would Yossi let me get away with a diplomatic answer. Luckily I'd been representing the film industry on the panel, so I played the 'movie reference' card:
Sam Glassenberg: "Has everyone here seen 'the Zohan'? It's an Adam Sandler movie where he plays an elite Israeli commando. With super-hero-like reflexes and genius-level intelligence, The Zohan is the master of his craft. He is also a loud, naïve, sex-crazed egomaniac who loves humus so much he brushes his teeth with it. That's what it's like to work with Israelis."